Full spectrum Cannabis extraction is more interesting than isolated CBD extraction processes as multiple ingredients in the former create the synergic "Entourage Effect" that surpasses the isolated impact of individual components.
With the current market scenario, Cannabis entrepreneurs and new entrants can consider white labelling as a viable option for focusing on brand development and sales vis-a-vis manufacturing and obtaining licenses.
Read More: https://www.buffaloextracts.com/blog/entourage-effect-of-full-spectrum-cannabis-products/

Poised for Unprecedented Growth
Late 2020 saw the United Nations Commission on Narcotics Drugs (UN CND) voting to remove cannabis from the "most dangerous substances" list of the 1961 Single Convention on Narcotics Drugs – the primary international document on narcotics.
Interest in cannabis extraction and, by extension, in cannabis extraction equipment was rising from earlier as countries legalized its medical and recreational variants. Unsurprisingly, MarketsandMarkets projects the global cannabis industry to jump to $90.4 billion in 2026 after galloping at a 28% CAGR from $20.5 billion in 2020.
Cannabidiol (CBD) is the cannabinoid (compound in cannabis) of most interest due to its healing and non-psychoactive properties. This naturally raises interest in CBD extraction technologies such as cryogenic ethanol extraction and CO2 extraction. However, full spectrum cannabis extracts that also contain other cannabinoids and non-cannabinoids deliver best results due to synergic impact called entourage effect.
White labelling is the marketing of others' products under one's brand name. It is a better option for businesses looking to develop their brand and boost sales instead of going through the hassles of production and obtaining licenses.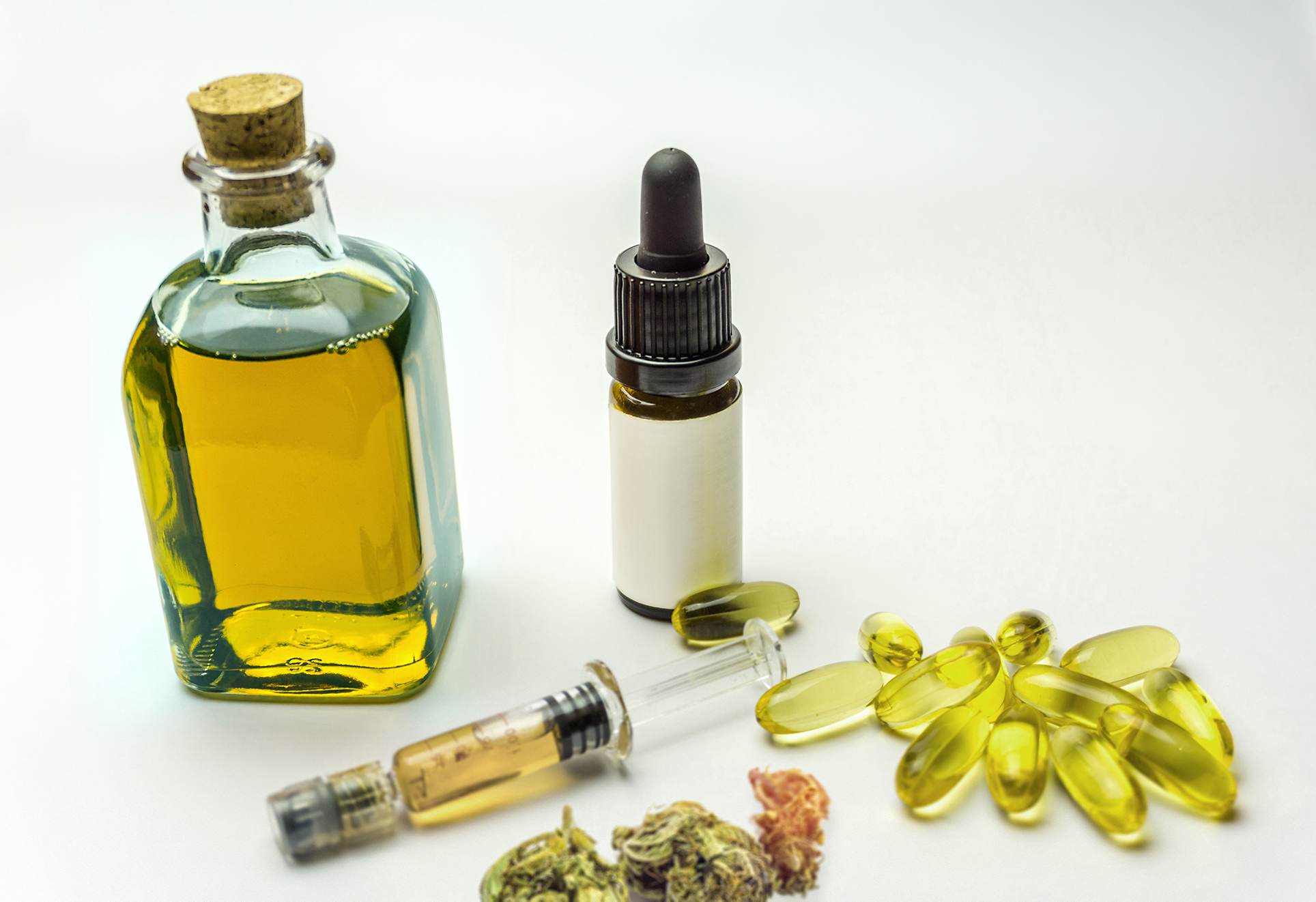 CBD Merits & the Entourage Effect
CBD and THC (tetrahydrocannabinol) are the most famous cannabinoids. Unlike THC, CBD is not psychoactive i.e. it does not get the user in an excited state. CBD is known to counter:
Pain
Anxiety & Depression
Mental Illness
Migraines
Inflammation
Nausea
Seizures
Inflammatory Bowel Disease
THC's psychoactive nature makes it a dreaded substance. Most jurisdictions (countries, states, regions etc.) allow cannabis products only with less than 0.3% THC (by dry weight). Certain jurisdictions choose to ban THC altogether [4]. This makes some producers eliminate THC completely. Considering the entourage effect, this is not a very good idea.
Entourage Effect is the synergy produced by various compounds in cannabis – cannabinoids, terpenes, and others. Acting together, these create a superior impact than when acting alone.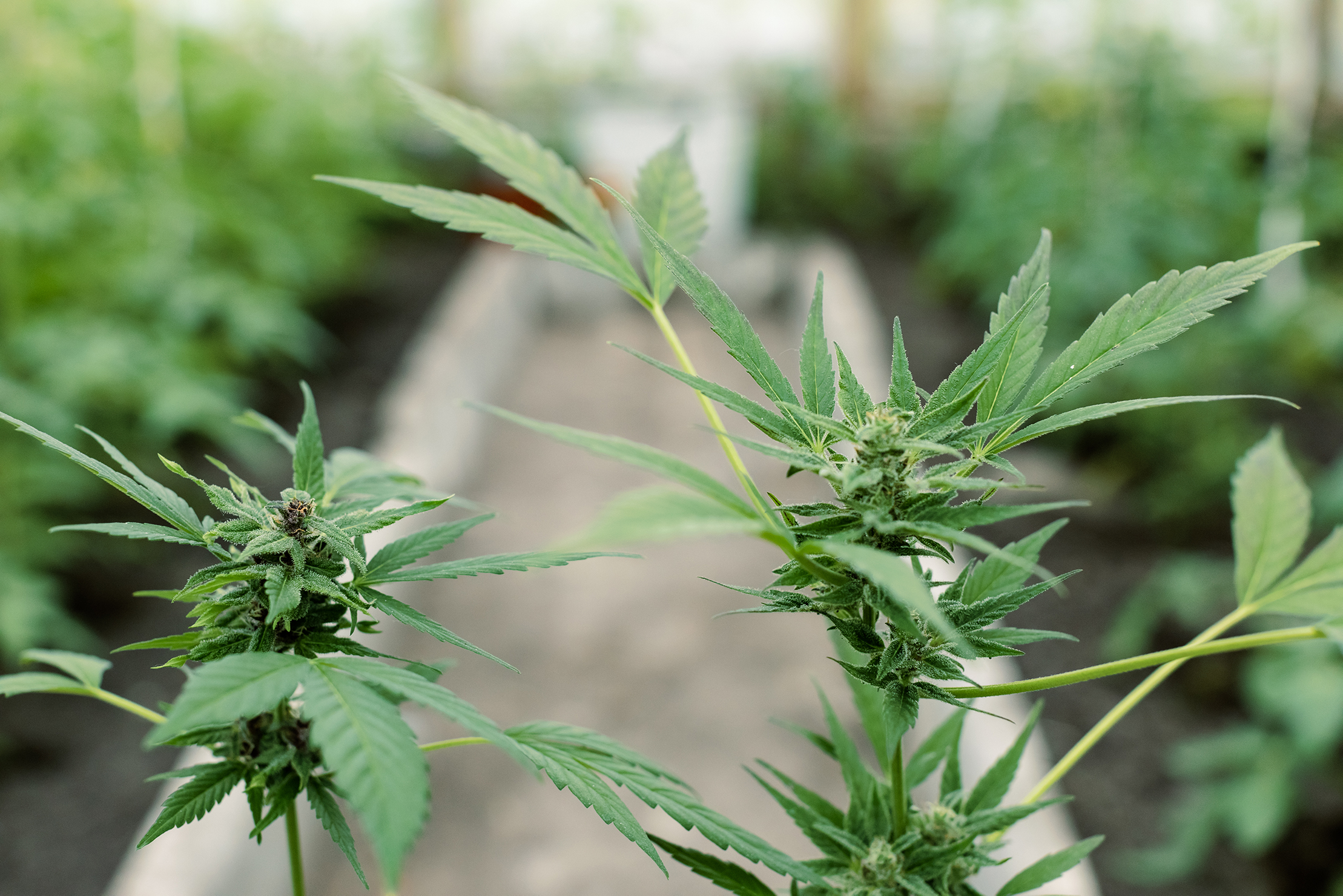 Although limited, research findings on the effect indicate a number of potential applications:
Blending CBD with limonene (a kind of terpene) may mitigate anxiety.
CBD combined with caryophyllene (a terpene) can counter addiction.
Pinene (a terpene) can act against THC's memory lowering effect.
Improved sedation could result from combining THC with another cannabinoid CBN (cannabinol).

Full Spectrum CBD Products
Products made from full spectrum CBD oil include:
Topicals are applied on skin as lotions, creams, salves (ointments), gels, and balms. They find applications for treating skin ailments and muscle ache. Being anti-inflammatory, soothing, and protective, they are excellent for after-sun care.

Full spectrum CBD topicals surpass CBD isolates as THC aids the skin to better absorb the CBD. Similarly, they provide superior pain relief.
Since the Food & Drug Administration (FDA) does not oversee CBD products, it is necessary to consider the following points when buying topicals – this list is roughly applicable for other full spectrum CBD product types as well – edibles, capsules-pills, and sublinguals:

○ Strength.
○ Whether they have undergone third party quality control.
○ Source of CBD.
○ Components and a Certificate of Analysis (CoA) to prove the same.
○ Extraction method for CBD.
○ Whether it is full spectrum or not.
○ Customer reviews.

Grand View Research placed the 2018 international market for CBD skin care at $234.1 million and expected it to grow at 32.9% CAGR between 2019 and 2025.

Edibles are simple to consume and available in tasty flavours, making them a good option for first time CBD users. These are slow acting because the CBD gets into the bloodstream after passing through the digestive system.
These are available as:

○ Chocolates
○ Mints
○ Beverages
○ Lozenges
○ Gummies

Global News Wire predicts the worldwide market for CBD edibles to reach $5.16 billion by 2027.

Capsules or Pills are orally ingested. Like edibles, they are slow-acting. These are popular because they:

○ Contain the exact dosage amount and allow measured application vis-a-vis topicals.
○ Lack a strong flavor – not everyone enjoys the earthly flavor of CBD oil.
○ Are easy to consume and digest.

Apart from the criteria mentioned for topicals, CBD pills and capsules must be easy to ingest. Vegetarians can look for capsule holders made from vegetable material.

Sublinguals are placed under the tongue for consumption. They give fast results because they act on the sublingual gland (located below the tongue) whereby the CBD is directly absorbed in the bloodstream.

Ease of consumption and rapid effect makes them widely used. Sublinguals are available as:

○ Oils
○ Tinctures
○ Sprays

Lozenges can be treated as sublinguals when placed under the tongue. Tinctures are different from oils in that they are alcohol- or glycerine- based solutions. Oils have CBD in carrier oils – coconut, olive, or hempseed.
Business Wire calculated the international CBD oil market at $1.735 billion in 2019 and predicted a 24.3% CAGR expansion from 2020 to 2025.
Finally



With cannabis legalization sweeping the globe, the cannabis oil extraction and cannabis resin extraction markets are poised for unprecedented growth. Loaded with all ingredients from cannabis, full spectrum cannabis products have a definitive edge.

Buffalo Extraction Services (BES) offers state of the art turnkey solutions for cannabis extraction via Cryogenic Ethanol Extraction and CO2 Extraction systems. We also connect marketers interested in White Labelling with top class producers while offering turnkey consulting on cannabis extraction.

Write to us at info@buffaloextracts.com to explore boundless opportunities.

References
Om Marathe. Indian Express. "India too Votes to Reclassify as UN Decides Cannabis Not a Dangerous Narcotic." December 2020.
MarketsandMarkets. "Cannabis Market by Application . . . – Global forecast to 2026."
Jenna Fletcher. Medical News Today. "A Comparison of CBD and THC."
CannabisTech.com. "Technologies for THC Remediation."
Bailey Rahn. Leafly. "The Entourage Effect: How Cannabis Compounds May be Working Together." January 2020.
Ruby Thompson. Healthline. "Full-Spectrum CBD: What it is and Best Products." January 2021.
Allie Turner. Nuvo. "Why CBD Topicals Make the Ideal Relief Companion When Out in the Sun." June 2021.
Morgan Sung. Mashable. "Here's Everything that You Need to Know About CBD Edibles." February 2020.
Jon Johnson. Medical News Today. "7 Top CBD Capsules and Pills." July 2020.
Janelle Lassalle. Healthline. "Top 10 CBD Topicals: Lotions, Creams and Salves." August 2020.
Karla Alindahao. Forbes. "The 5 Best CBD Topicals for Pain Relief (Plus 2 Highly Effective THC Balms)."
Grand View Research. "CBD Skin Care Market Size, Share & Trends . . . 2019 – 2025." August 2019.
Staci Gulbin. Health. "The 9 Best CBD Gummies, According to a Dietitian." May 2021.
Data Bridge Market Research. Globenewswire. "CBD Edibles Market to Value US$5160 Million at 24.3% CAGR . . . by 2027." April 2021.
Janelle Lassalle. Healthline. "Best CBD Pills and Capsules." March 2021.
Tanasi. "7 Ways to Get the Best CBD Pills."
Josh Hurst. Health. "9 Top Rated CBD Capsules You Can Buy Online." May 2021.
Alyssa Edwards. Discover. "The 13 Best CBD Pills: Complete Buyer's Guide." February 2021.
Jamie Eske. Medical News Today. "CBD Tinctures: What They are and 6 Top Options." December 2020.
ResearchandMarkets.com. Business Wire. "Global CBD Oil Market Analysis and Growth Forecast 2020-2030 . . . ResearchandMarkets.com." July 2020.